From hand pallet trucks to electric rider pallet trucks, Crown offers a lift truck model for every pallet-handling application. Innovative design and solid construction ensure long-lasting value and versatility while ergonomic controls help boost operator productivity.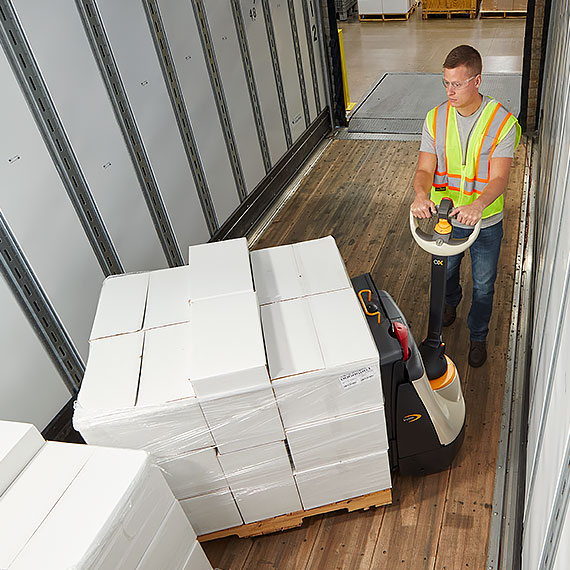 WP Series Model Types
Electric Pallet Jack
The WP Series walkie electric pallet jack lifts and transports up to 4500 lb in applications ranging from over-the-road deliveries to food manufacturing to large scale distribution operations.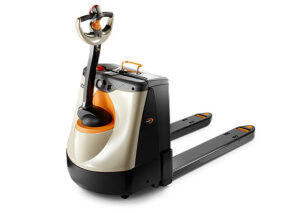 | LOAD CAPACITY | POWER (ELECTRIC) | WIDTH OVERALL | HEAD LENGTH | NOMINAL FORK LENGTH |
| --- | --- | --- | --- | --- |
| 4500 lb | 72 - 300 Ah | 27.9 in | 20.2 - 24.4 in | 36/42/48 in |
Download Brochure
More Information
Engineered to a higher standard and proven to thrive in harsh environments, the PE Series walkie rider pallet jack excels at dock work, transporting, order picking and more.
The powerful Crown-built AC Drive Motor is specifically engineered for lift truck applications. It delivers greater torque for improved acceleration and smoother plug reversals.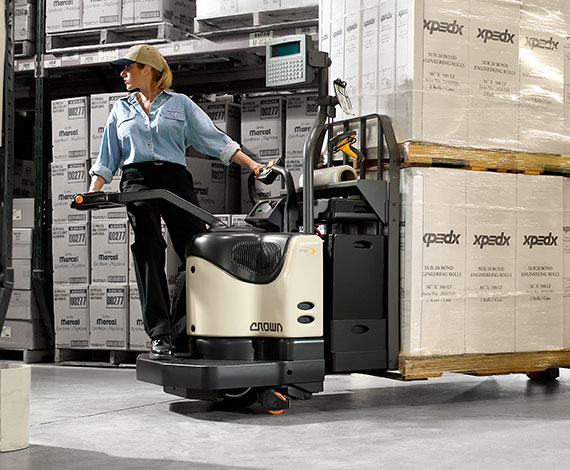 PE Series Model Types
Walkie Rider Pallet Truck

As the preferred end rider pallet truck for more than two decades, the Crown PE Series pallet jack features materials, components and systems designed for structural integrity and exceptional performance.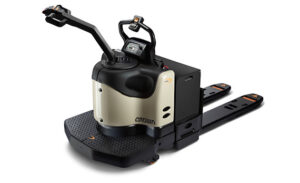 | LOAD CAPACITY | POWER (ELECTRIC) | WIDTH OVERALL | HEAD LENGTH | NOMINAL FORK LENGTH |
| --- | --- | --- | --- | --- |
| 6000 - 8000 lb | 24 V / 330 - 930 Ah | 36 in | 36.7 - 43.2 in | 36 - 144 in |
Download Brochure
More Information